I'm Gavner, a digital artist, international freelance illustrator, & speaker. I am also an Adobe influencer and founder of The Color of Love Club.
2009
I first started experimenting with swooshes and swirls in the mid 2000's while being influenced by UK's creators Radim Malinic & Pete Harrisson. At the time I used Adobe Illustrator and Photoshop exclusively to create the effects and I often implemented them onto stock photography back when it was a trend.



2012



Years later I managed to get the attention of larger clients who paid me just to create swooshes, swirls and light for their ad campaigns across Europe. Credit goes to storyboards.nl in Holland for really opening the door the for me. I used that style to create work for Persil, Mc Donalds, Sony Music, and Formula 1 Team Lotus and The NBA. 99% of my old work has been archived and can only access via my old tumblr account. 




Client - Persil  
Date - 2013
tumblr ilnk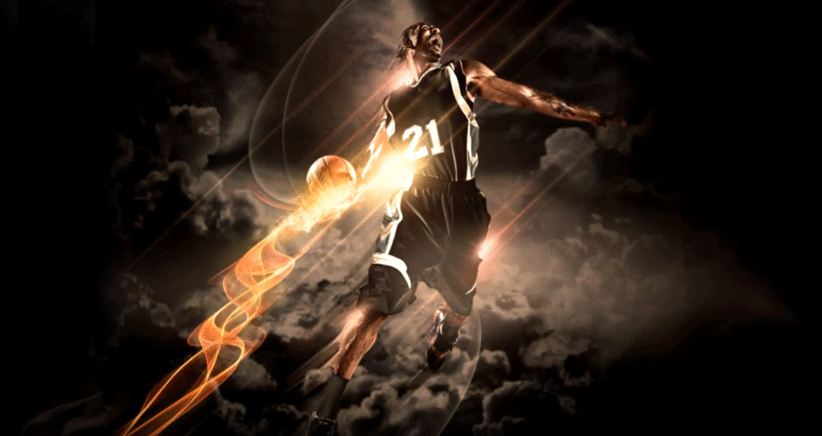 Current & Previous Clients
I then manged to get the attention of Adobe UK via Behance while there marketing team searched for 'lighting effect' artists. I was privilaged enough to be a guest speaker at their Creative Meeup where I spoke about my creative journey and my swooshes. Since then I've worked regularly with the Adobe team, hosting, speaking and creating at live events and online streams.
In 2013 I felt the need to explore 3D space as this opened up limitless possibilities, particulalry with the swirly effects I was accustomed to creating using vectors in illustrator. 
I have recently decided the focus solely on the style of art that has brought me the most success and creative joy, which led me to archiving my other work. My portfolio now consists of my latest swooshes, swirls and lighting effects, which are primarily created in Blender. Some of my inspirations for developing my swooshes in a 3D environment include Alexey Boldin, Danny Ivan & Pawel Nolbert.
I feel its really important for people to understand where i'm coming from, my timeline and how I have experimented with the style I use.  My most recent works have been published as of 2021 with a collection of works I have been creating for a while now.  These newer images solely focus on the swooshes, swirls and lighting effects I use rather than incorporating them with stock imagery.  I will continue to explore the endless possibilites with Blender and Photoshop on my creative journey as a digital artist.
I have also been interviewed, featured on various blog sites & publications including  tutorials for Advanced Photoshop and Creative Photoshop magazines regarding my swooshes, swirls and lighting effects.
Advanced Photoshop Article - Tips & Tricks
Creating light trails and manipulating stock imagery
Advanced Photoshop Creative Masterclass Article - Tips & Tricks
Showcasing my work for Formula 1 Lotus with the use of swirls, swooshes and light.
Advanced Photoshop Masterclass Annual Edition - Interview & Tutorial
Featured in the annual edition with more examples of my swirly lighting effects.
Advanced Photoshop Pro Secrets Article - Tips & Tricks
Showcasing my lighting effects and 3D art 
Advanced Photoshop Pro Panel Article - Interview & Advice
Official Adobe.com Blog Interview
Computer Arts Magazine - Freelance Advice
Featured on Adobe.com Homepage & Interview
"I was in charge of finding creative talents on Behance for our "New Creative" campaign at Adobe. The idea was to elect the most creative talents in Europe. Gavin's work quickly made it to the top of the list and he's one of the first official Adobe New Creatives. He's also a great speaker, and we invited him to share his passion with other designers at our New Creative event in London."
"I have found Gavin to be incredibly flexible, creative and original with our briefs. Co-ordinating conversations between a host of various brands and artists on our roster, it is important to visually create something attention-grabbing which we can essentially use to tailor the various elements of the potential campaign for each individual project, giving us the ability to put out a single coordinated message. He has definitely helped to cement a few of our projects by visually constructing our vision for brand partnerships".
Helen Olaniyan - Sony Music UK
"As part of our sponsorship of the Gadget Show, we developed a social interactive idea that Gavin was at the heart of. He was quick, efficient with excellent interpersonal skills, interacting brilliantly with the crowds and was a pleasure to work with. We saw all our key social metrics increase due to the excellent quality of the creative output and high standards Gavin employed across the designs and I'm pleased to say that we were shortlisted at the DADI Awards for best interactive campaign".
Caroline James - Microsoft
"Gavin created some fitness illustrations for the June 2014 issue off Top Santé, they were great and full of energy, they had a great marriage of realistic photo like quality along with illustrated effects."
Michael Thomson, Art Director - Bauer Media
"Gavin has done a lot of work for us at RCA creating pitches and presentations. He is a fantastic designer who executes tasteful, slick creations which are impactful and always have the desired effects. He works closely with you listening to your needs and can always deliver to your time frames, no matter how little time you give him! He is a fantastic and professional. Thanks for all your help, and look forward to working with you in the future."
Charlotte Kantor - RCA Records UK